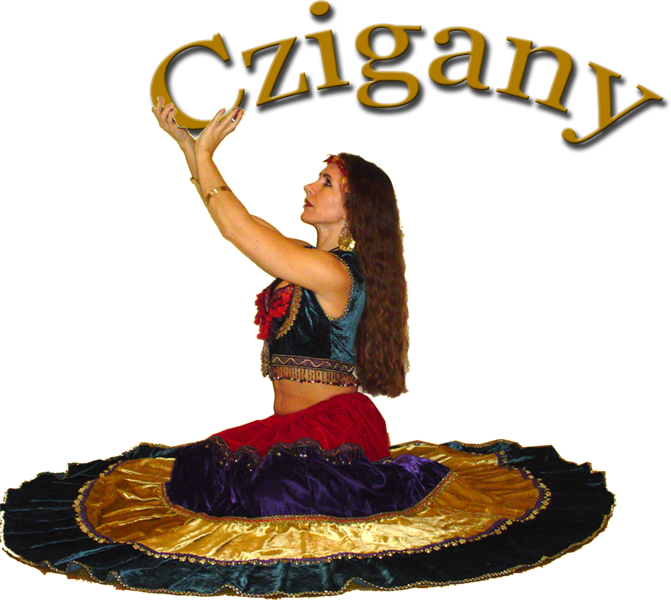 Welcome to Czigany World Fusion Dance
There was a time when women gathered together to celebrate life through dance. They would come, young and old, from all walks of life to celebrate together. They brought with them all of their life experiences. One by one they would step into the circle to tell their story through the dance as the others looked on. Then they would all dance together in a captivating union of energies.
They danced for joy and sorrow and for everything in between. They celebrated the union of lives, the changing of the seasons, their ascent into womanhood, life to be, and life that had passed.
They danced to wildly beating drums, to softly playing flutes, to the rustle of leaves, to the wind and rain, and to the beating of their own hearts.
In the chaos that is our modern world we have lost touch with the simple things. We don't notice the changing seasons in the rush to get through the next day, week, month, even year. We don't take the time to de-stress. We don't take the time to really get to know people, even ourselves. We simply don't take the time to celebrate life.
Through dance we can reconnect to the Earth, to each other, and to ourselves. We can again discover that place where dance is a celebration of life in a circle of support, camaraderie, and friendship. That place is here now.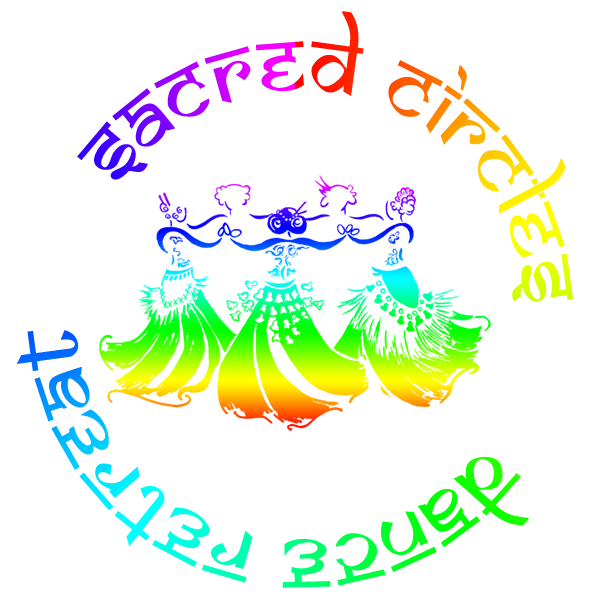 Sacred Circles Dance Retreat
Sacred Circles is the premier dance retreat focusing on FCBD Style (formerly American Tribal Style). Krisztina began hosting this dance retreat in 2009 and it has grown better and stronger every year since.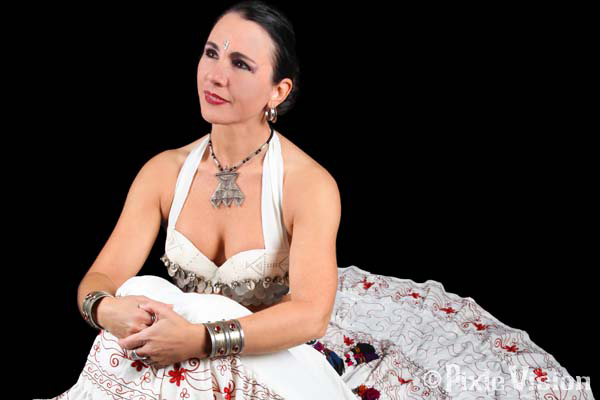 About Krisztina
Krisztina is the founder and artistic director of Czigany World Fusion Dance. Her formal dance training began over 30 years ago with classical ballet, and she has been building on that foundation ever since. She has studied many dance styles over the years and combined them all in the formation of Czigany World Fusion Dance.
Krisztina has extensively studied Turkish style dance with Artemis Mourat and Synchronized Group Improv Style Dance, with Carolena Nericcio, founder of FatChanceBellyDance®.
As a teacher she strives to not only teach a series of steps, but to also show her students the magic that is dance and the freedom it gives them to feel and to express what lies deep within their soul. "Everyone has a beauty inside that is so indescribably brilliant; one that consists of all of their passions, their hopes, their fears, and their dreams. I help my students to get in touch with that part of themselves through dance."
As a performer, Krisztina not only shows you the dance visually, but you can actually feel her become one with the music. You will experience the combination of dance and music in waves of energy and emotion as she paints a picture and creates a breathtaking work of art before your eyes.
Krisztina is Michigan's first Certified Studio to FatChanceBellyDance®, holds the honor of being in the inaugural FCBD®Style Advanced Teacher Training Intensive, and is an FCBD®Style Continuing Education Instructor. She is also certified in group fitness, holistic fitness, is a Reiki Master and is currently finishing up a 200-hour YTT course. Krisztina has been teaching since 2001, and she is the creator of the FCBD®Style Drill Companion series and the Work that Skirt FCBD®Style Style dialect.